We're proud to welcome so many cyclists to Mull, to enjoy our challenging lumpy roads and beautiful landscapes. With so many riders on our narrow roads however, some extra care and perhaps a little more time will be needed on the day of the event. (Sunday June 4th)
All riders are briefed before the start to obey the highway code and not impede traffic unduly. Any irresponsible riding will not be tolerated.
It is inevitable however that drivers will have to be a little more patient as they wait for cyclists to get to an appropriate passing place before overtaking. Particularly at early stages of the event you may encounter large groups of riders, and if you come up behind them on a single track road you may have to wait until the next slow climb to get past safely.
If you are driving against the flow of riders, please take extra care when the view up the road ahead is limited or you are approaching a bend. A fast cyclist may appear ahead very suddenly – particularly if they are descending.
Below is a map showing the direction of travel and the approximate times when you will encounter cyclists. If you are planning a journey on Sunday June 5th please bear this in mind, and if you will be using the marked roads at the times shown, allow a little extra time for the journey.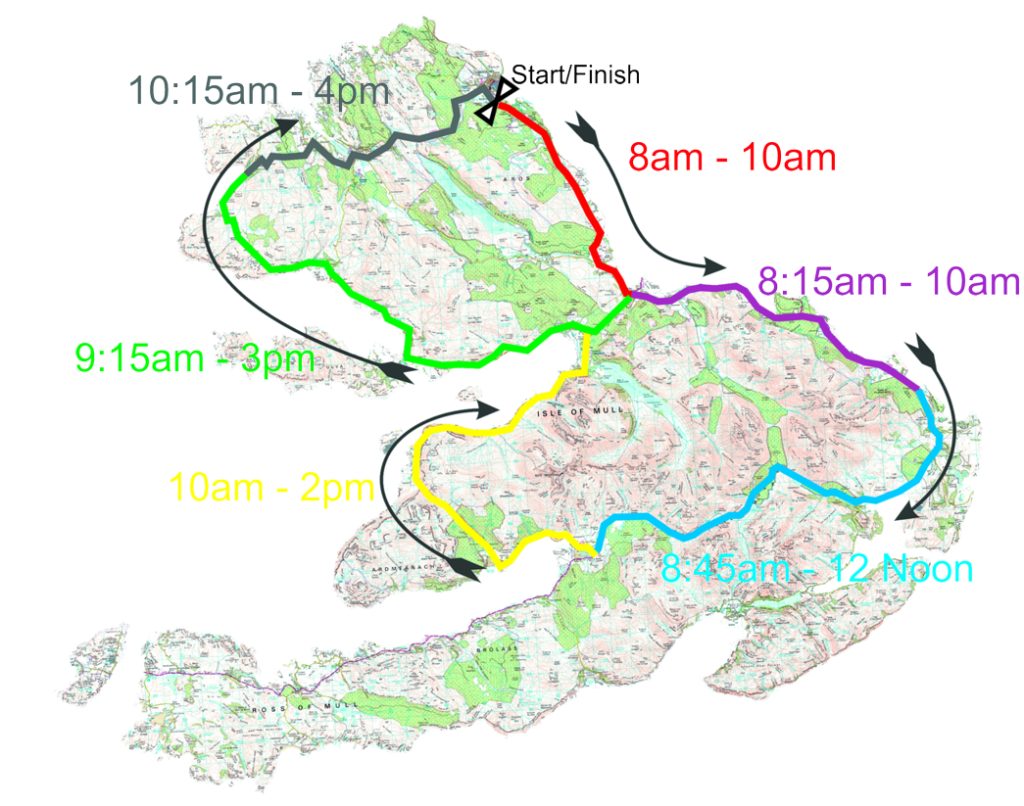 THANK YOU FOR YOUR PATIENCE AND UNDERSTANDING